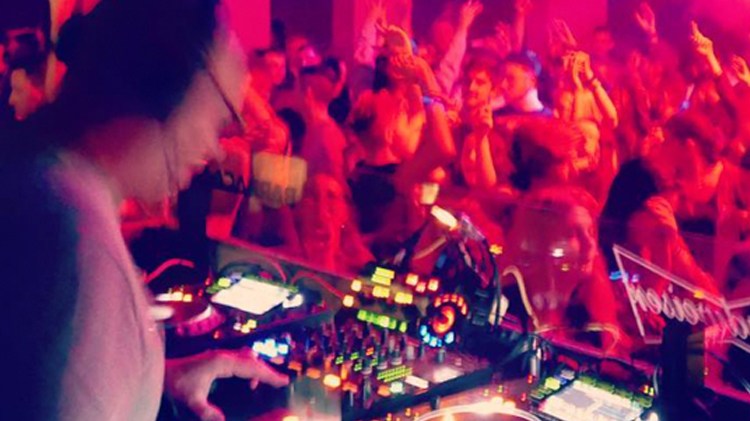 There aren't many artists who've soundtracked the birth of dance music and are still leading its development more than two decades later. There are even less who have gifted both the club and pop scenes with unforgettable musical moments that get talked about in hushed tones years after their creation. Dave Seaman is one of a select few.
Whether it's one of his spine-tingling Global Underground or Renaissance CDs that's still burning a hole in your stereo years after its purchase, or the perfect pop of Kylie's 'Confide In Me' that he co-wrote, produced and remixed, there's very few with their heart in electronic music who haven't been touched by his oeuvre in one form or another.
It's a commonality that everyone from clubbers at Creamfields, to the biggest recording artists on the planet share. Having devoted almost every weekend over the last 20 years to moving dancefloors from Ibiza to Iceland, Seaman has played the world's most recognised festivals and clubs in more than 80 countries throughout his career, while still lending his production nous to the music industry's A List. Along with crafting beats for Ms Minogue and Pet Shop Boys, everyone from David Bowie to New Order and U2 to Michael Jackson have received a Seaman re-rub.
Wind the clock back to when Seaman was eight years old and it's difficult to imagine anyone wanting to devote their life to music quite as much as the Leeds-born lad. While others indulged in pipe dreams of becoming an English Premier League star or following Neil Armstrong into space, Seaman – much to his career councillor's disapproval – knew he was destined for a life full of beats and rhythm.
By the early '80s, the music obsessive was spinning records at his high school disco and earning his pocket money playing friends' birthday parties. He knew how to talk-the-talk, too. In 1987 the still-amateur DJ and DMC member won a trip to New York to attend the New Music Seminar – the industry's most important event at that time. The trip ultimately led him to land the editor's role at Mixmag, a position he'd hold for the next three years as he shaped the magazine into being the undisputed clubber's bible it is today.
Seaman played his first bona-fide professional DJ gig at the legendary Shelley's in Stoke in 1990, stroking vinyl alongside a couple of emerging talents by the name of Sasha and Laurent Garnier. Acid house was blooming and Seaman's boundless enthusiasm and creative spirit was petrol in it's tank.
Teaming up with producer and friend Steve Anderson, the duo recorded as Brothers In Rhythm, birthing the seminal rave anthem 'Such A Good Feeling' which became a UK Top 20 hit, while also issuing the landmark 'Mixmag Live Volume' 1 with Carl Cox in 1991 – a release that stands as one of the first ever commercially available mix compilations.
Seaman's unrelenting desire to propel music at all levels saw him kickstart the Stress Records imprint through DMC, showcasing tunes by some of the finest talent in dance music for more than a decade. Artists including Sasha, Danny Tenaglia, John Digweed and Groove Armada's Andy Cato all released smoking club cuts on the label, with many crediting it as acting as a global launching pad for their careers. He followed Stress with a decade at the helm of another lauded label, Audio Therapy where similar levels of success ensued proving his ability to spot & nurture talent time and time again.
– djdaveseaman.com
House
SUBSCRIBE
Sign up to receive the latest newsletter from DanceFM